情報:BSB下禮拜二(10/28)又要上MTV的TRL囉!!! :)
真~~想~~去~~給~~他~~們~~支~~持~~一~~下~~XD
BACKSTREET BOYS EXCLUSIVE INVITE
Get ready…. the Backstreet Boys are coming to TRL to perform live for you!!!
If you want to attend this amazing opportunity
YOU must be a huge fan and know every lyric to every song and bring and or make posters, wear shirts and bring memorabilia that shows you are one of the biggest BSB FANS with you to the show
TRUE FANS ONLY
This is all going down on Tuesday the 28th of October @ 4:45pm
Please email ASAP with BSB in subject line
Name:
Age: 16-26 only
Phone Number:
Tickets: 4 Max
If you do NOT get a conformation email back, you should try our standby line
Email: TRLCasting@mtvstaff.com
Source: MTV email
EDIT: just to clear up this will be taping that day but probably won't air until Wednesday since TRL airs Tuesdays-Thursdayas at 3:30pm to 4:30pm. Thanks to Emilia for posting this on IB Forums.
新增他們唱國歌的照片四張: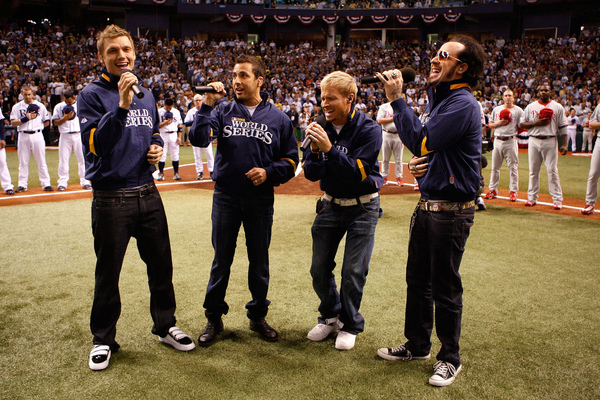 (編註:NICK笑的好可愛~~~)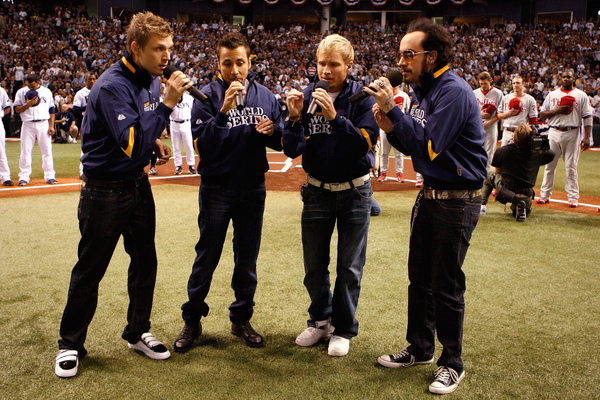 (編註:NICK跟AJ的眼神連成一條電線..........XD)
2008.10.23