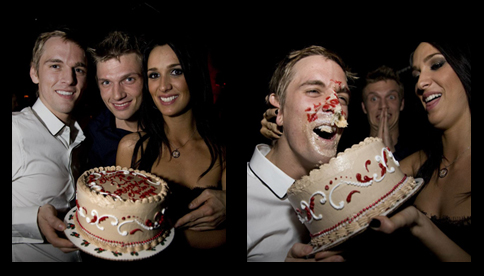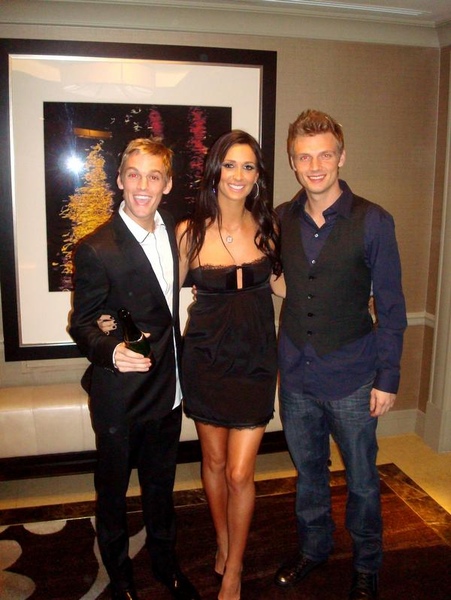 ....Saturday night TAO Las Vegas saw Backstreet Boy Nick Carter playing host to
his younger siblings, pop singer Aaron Carter and twin sister Angel, as they celebrated
their 21st birthdays. Nick arranged a trip for them to Las Vegas and coordinated a dinner
at TAO Asian Bistro for 15 close friends of the family.


The group dined inside TAO's private dining room and chose sushi, chicken satay and
sea bass among several other dishes. After dinner the group hit the nightclub where they
held court in a VIP skybox. Nick surprised the Aaron and Angel with a birthday cake, which
was delivered amid a flurry of sparklers. The party roared with laugher when Angel covered
Aaron's face with the birthday cake...